Most of us either want or need to learn to drive at some stage in our lives. Learning to drive is not only expensive but can be confusing in terms of which courses is suitable and which driving school and instructor to go with.LEARN TO DRIVE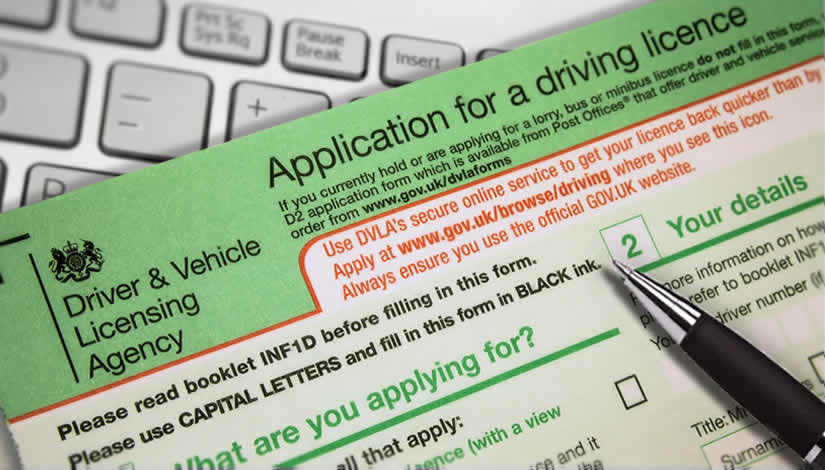 The many offers of free lessons or incredibly cheap driving lessons and intensive courses is tempting, ultimately however, without reading the small-print, it can end up costing much more than a failed attempt at the driving test.
Provided in this section is the advice from professional driving instructors to gain you a better understanding of what to look out for and ultimately choosing the right driving school.
Explained are the legalities for learning to drive, through to finding the best driving instructor, what to expect on your first lesson, how long it takes to learn  and the best courses for learning to drive.
Covered are the most common questions asked to driving instructors on the procedures for learning to drive, plus DVSA links for rules for learners, plus theory and driving test booking details.

Guide on L plate laws for learner drivers, where to place and where not to place L plates, L plate size, best L plates to buy and also a free, legal size printable L plate template to download and print.

To aid in reducing costs, parents can help learn to drive. The how to drive a car tutorial provides a guide on how to drive a car in a very similar way that a driving instructor would teach a learner driver.

An explanation of the UK driving licence and the various codes and categories meanings. Explanation for both the photocard and paper counterpart licence.

Learning to drive is expensive and time consuming. Finding the best driving instructor is essential for keeping the costs and hours to a minimum.

When you've received your provisional driving licence or are soon intending on taking driving lessons, you may be asking the question 'should I choose a male or female driving instructor'?


As you start to learn to drive, can a trainee driving instructor have an impact on your chances of passing the driving test first time? Let's take a look at the benefits and possible disadvantages of using a trainee driving instructor.

Guide on how long it takes to learn to drive along with learner driver tips on the fastest way to pass the driving test.

When it comes to learning to drive, this section offers tips on finding driving lessons, driving instructors and how much driving lessons cost.

A dilemma facing many individuals beginning the learning to drive process is which type of car to drive; manual or automatic? This guide should help make a decision. See also the differences between manual and automatics.

An explanation of what you can expect and what you will do on your first driving lesson. Explained is what will happen at the end of the lesson and help dealing with first driving lesson nerves.

Every learner wonders how many driving lessons they will need due to costs and amount of time needed. Provided are the questions you need to ask your driving instructor.

Most learner drivers want to pass the driving test in super-fast time. Intensive driving courses can save a good amount of time, but are crash courses such as good idea?


Are guaranteed pass driving courses really worth it? What actually do you get with a guaranteed pass course, is the cost worth and who is best suited to a guaranteed pass driving course.

Learning to drive is expensive, so the idea of very cheap driving lessons may seem great, but you need to ask why they are so cheap when other driving schools and instructors are charging more.

The more driving experience, the better! If you know someone who wants to learn to drive, this guide provides information on how to teach someone to drive, plus a free driving lesson progress report download.

Commentary driving involves the driver verbally explaining what they see and how they plan to deal with what they see. It is a highly effective technique to increase concentration and awareness. The technique is used by emergency services and is also ideal whilst learning to drive.

Whilst you learn to drive, taking private tuition can reduce the cost of driving lessons needed from a professional driving instructor. Information on cheap short-term learner driver car insurance.

Can 16 year olds drive a car on UK public roads? Information on new UK laws for 16 year olds and how can 16 year olds learn to drive.

Stalling the car is common among learner drivers. This tutorial explains the basics of how the car clutch works in simple terms along with the best methods for stopping the car from stalling.

Mirrors are used for the examiner during the driving test but also extra mirrors can help you whilst learning to drive. This guide explains what you need and where to get them.

A realistic guide explaining how difficult the driving test is, along with plenty of learner driver tips on passing the driving test.

This guide details what happens during the practical driving test for pregnant women, plus tips for pregnant women.

Information for taking driving lessons in an automatic, the automatic driving test and the limitations of an automatic driving licence.

Once the UK practical driving test has been passed, a driver can use P plates. P plate laws and rules plus the benefits of using P plates for new drivers.

LEARN TO DRIVE TIPS
Driving Test Tips articles are a combination of experience gained over many years from honest driving instructors. Whilst we realise that learner drivers can be vulnerable to driving schools and instructors who offer poor quality tuition or try to catch you out on prices, most instructors and schools are genuine and honest. If you learn to drive online, you will increase your driving knowledge and the chances of passing the driving test first time.
HOW TO FIND A GOOD DRIVING SCHOOL
An entire course of driving lessons isn't cheap and can be time consuming. A complete driving course can easily cost well over £600 and if your driving school or instructor isn't particularly great, your chances of failing the driving test are high. This of course will lead to further driving lessons required and more time spent learning to drive.
It is of course then important to find a good driving school. Our Good driving schools article details some tips for finding a good driving school or instructor along with questions you need to ask them before learning to drive.
HOW LONG IS THE DRIVING TEST
As driving instructors, we frequently get asked how long is the driving test and how long does each part of the driving test take. The How long is the driving test section provides learner driver tips on how long the driving tests lasts and how long each part of the driving test takes.